Pacific Health Strategy
The Pacific Health Strategy is closely aligned with the wider Population Health Strategy, and its purpose is to improve health and wellbeing outcomes for Pacific people. 
There are four areas of focus:
Our fale (staff)

Our tautua (service)

Our anoiha (future)

Our Matakeinanga (village)
You can find out more about the strategy here.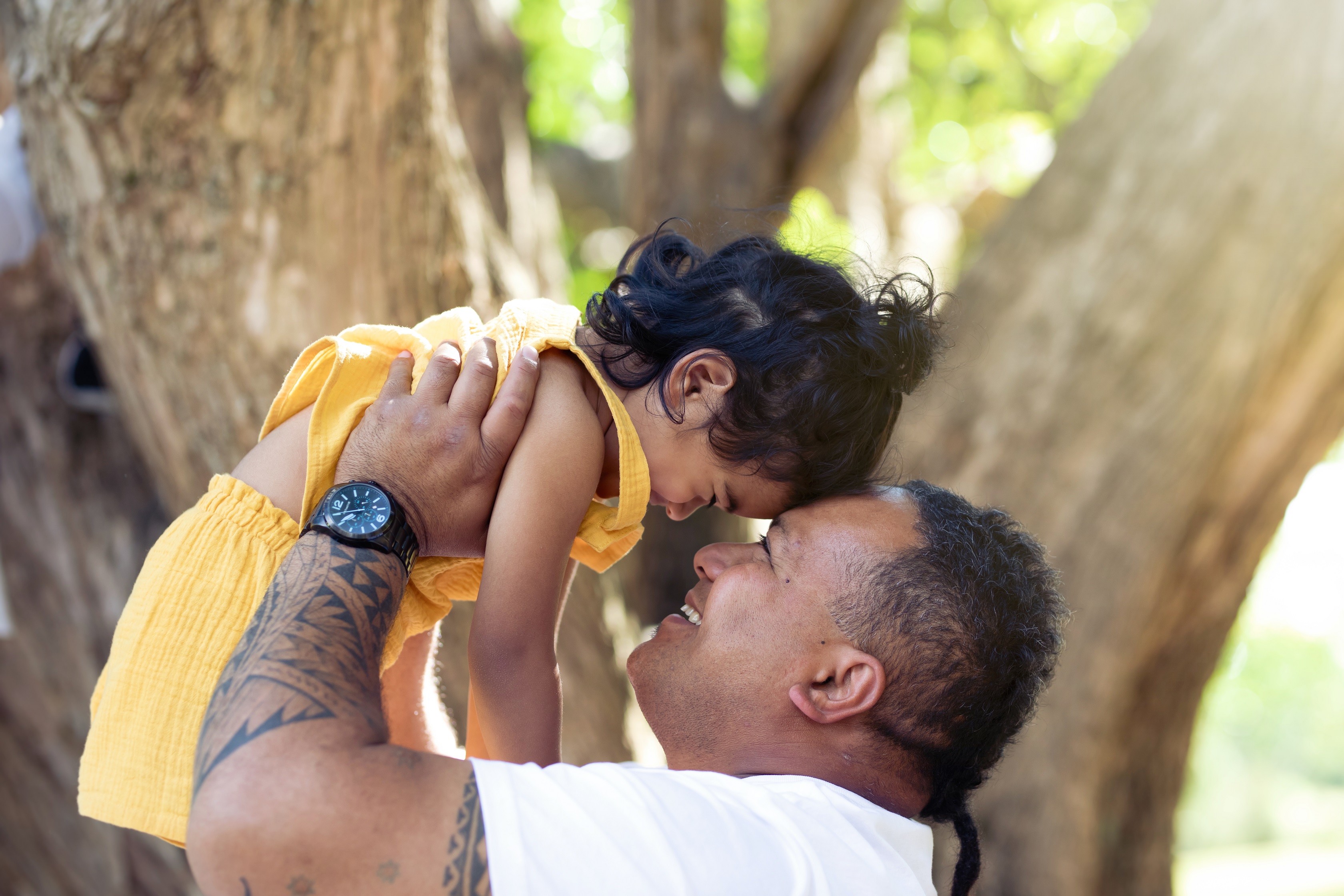 Pacific Health in Auckland
ProCare represents 30% of New Zealand's enrolled Pacific population which is 49% of Pacific population in metro-Auckland. This consists of 44,000 Samoans, 20,000 Tongans, 14,000 Cook Islanders, 11,000 Fijians, 6,000 Niueans and others.

In 2019 ProCare practices exceeded national health targets for Pacific people for smoking brief advice, CVD risk assessment and secondary prevention - Triple Therapy.

ProCare practices exceed the national target for 8 month immunisations in 2019 reaching 96% (target 95%) 
Pacific Advisory Committee
ProPa - ProCare's Pacific Advisory Committee, has provided guidance and advise for the organisation over the past 20 years. Most ProCare initiatives require ProPa endorsement before implementation. 
Established in 2000, ProPa advises and supports ProCare in recognising the special place Pacific people have in New Zealand, to respond to the diverse culture of Pacific people, and to promote health and wellbeing amongst Pacific communities. 
To view where the Board sits within the ProCare governance structure take a look at this diagram and you can read ProPa's committee charter here.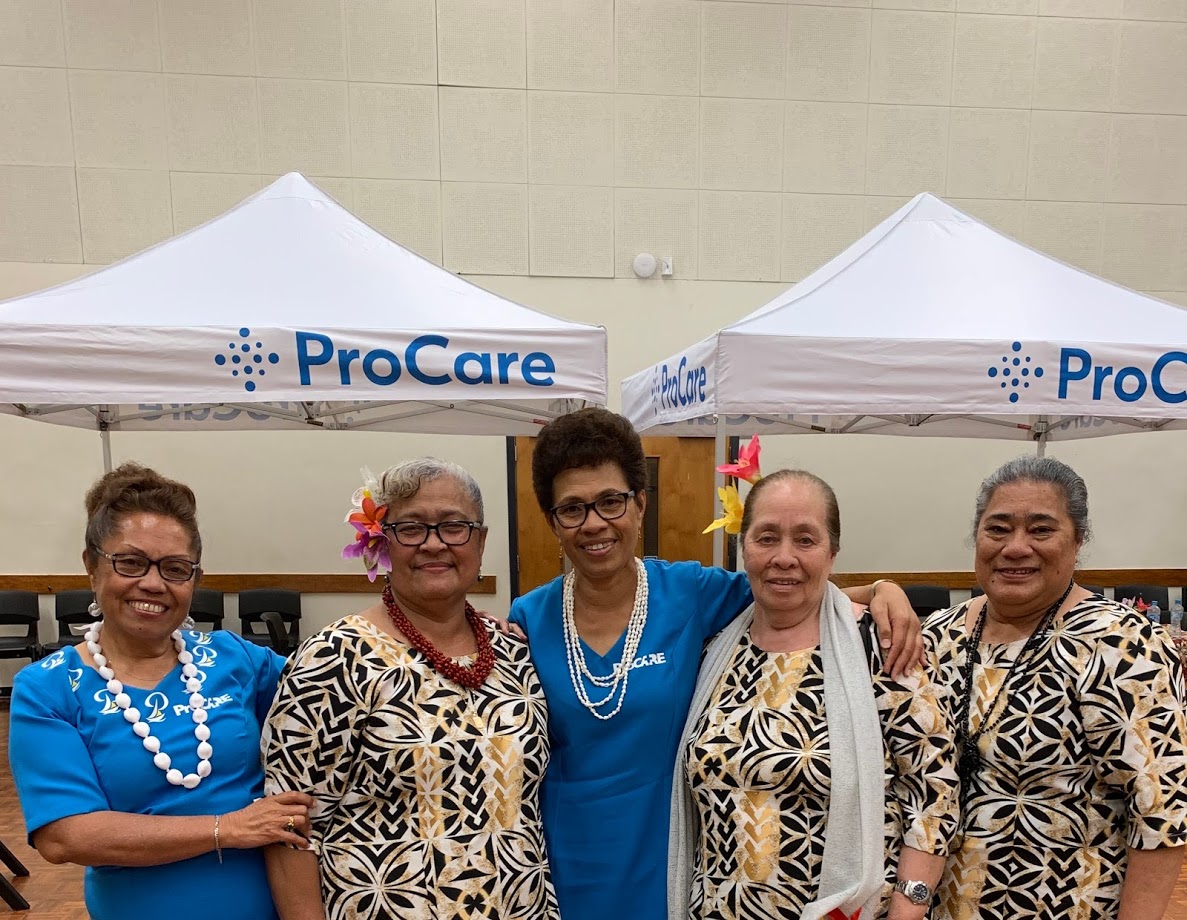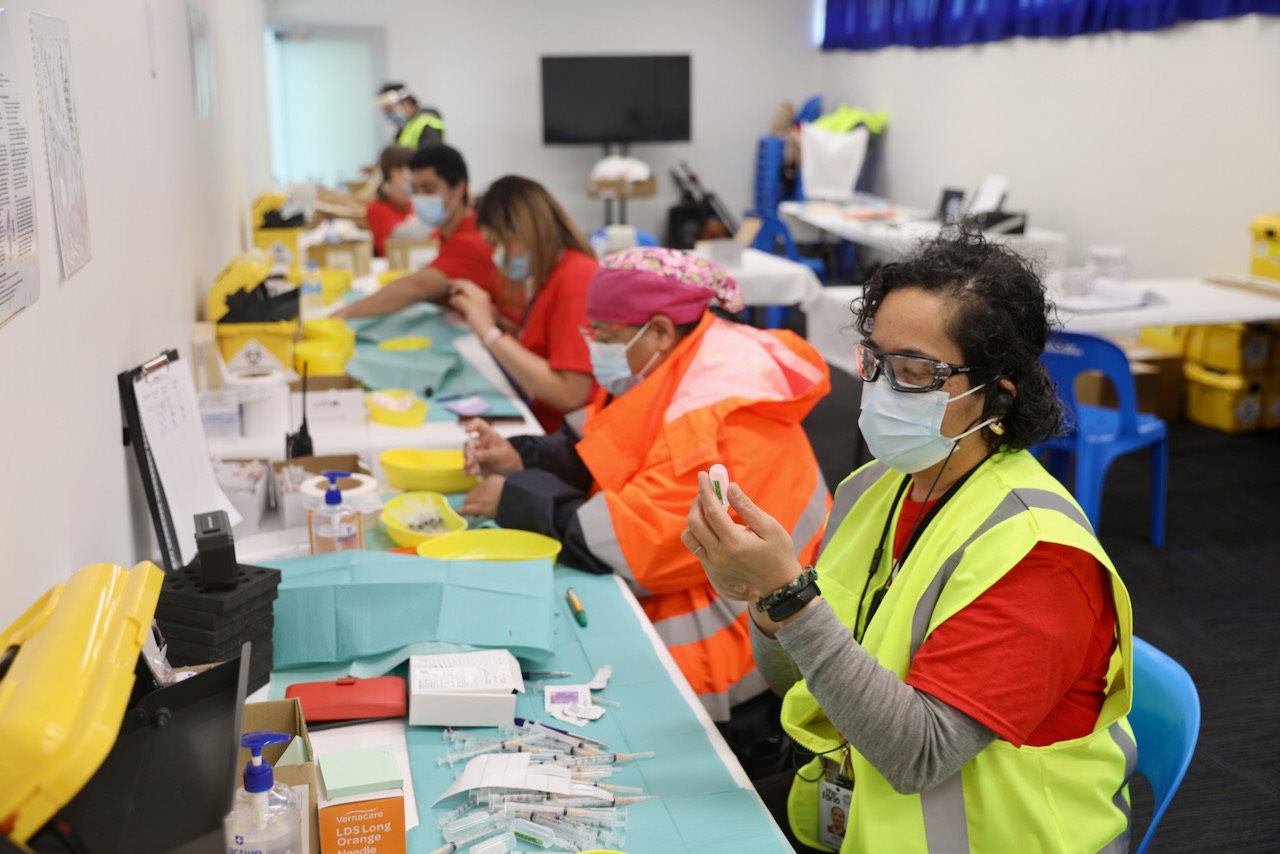 Supporting Pacific communities during COVID
Supported the opening of various vaccination centres
ProCare staff appointed as the Cold Chain Lead at the Tongan vaccination pop up site where over 3000 people were vaccinated
ProCare staff appointed as one of the Clinical Leads at the South Seas Healthcare Pacific Locality Vaccination Centre in Otara 
ProCare supported clinics with high M

ā

ori and Pacific whānau in flu vaccination drive-throughs
Supporting the next generation of Pacific nurses
ProCare in partnership with the Unitec Institute of Technology, is pleased to announce the winner of the top Pacific nurse award for 2021 - Imelda Rokoua.
ProCare's prize in nursing was established in 2019 to recognise high-achieving Pacific nursing students, encourage interest in primary care and support the wider community.
This award is an extension of ProCare's Top Pacific and Māori Medical Award – in partnership with The University of Auckland, which has been in place since 2003.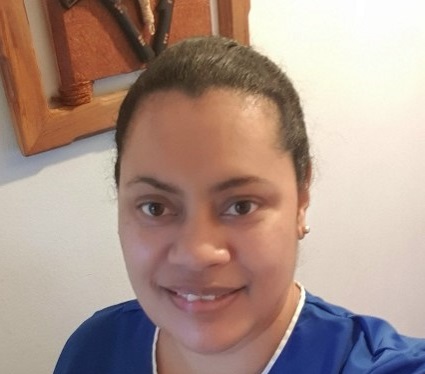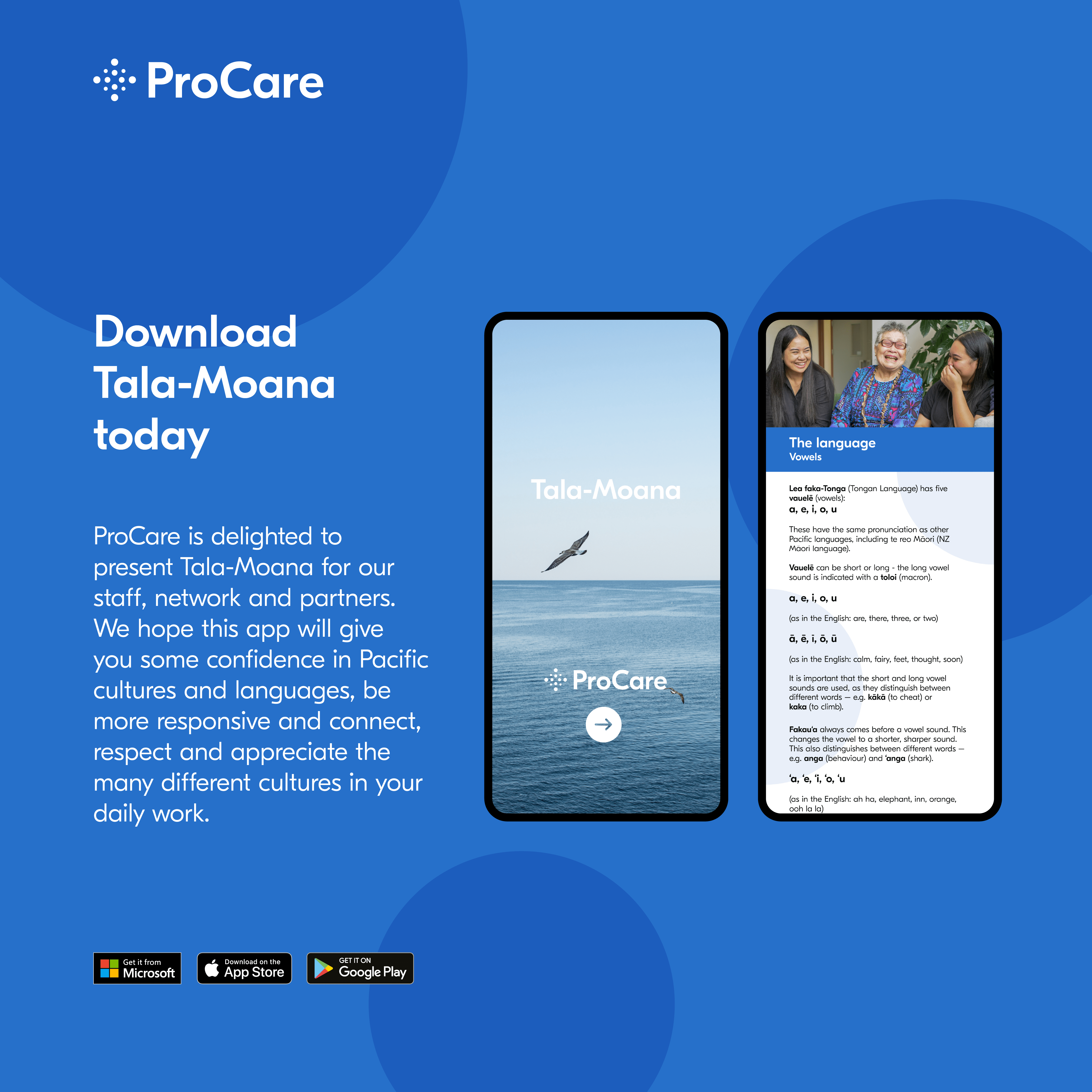 Tala-Moana app
ProCare has created a cultural competency app called 'Tala-Moana' as part of its equity journey and as a way of helping staff, its network and wider stakeholders to increase their engagement with Pacific languages.
Tala-Moana provides an engaging interactive experience that allows users to connect with seven Pacific languages and cultures (Cook Islands, Fiji, Niue, Tonga, Tokelau, Sāmoan and Tuvalu) to improve their understanding of Pacific communities and their health and social needs.
You can select a Pacific nation to access information on the culture and language, useful words and phrases, prayers and songs, and multiple interactive tools that will help you gain confidence in engaging with Pacific cultures in a health setting.
Pacific providers and partnerships