It is my privilege to write ProCare's annual Chair report, reflecting on the highlights of the year.
182 ProCare General Practices provide valued, high quality primary care to 820,000 patients. In ProCare, we focus efforts to support our practices on the following three areas:
Clinical Excellence
We achieved four out of five of our Integrated Performance Incentive Framework (IPIF) targets, only narrowly missing children fully immunised by age two. We have also provided quarterly Outcome and Quality Framework reports to each practice, detailing their achievements on an expanded suite of clinically relevant health indicators. Our direct to patient services include psychologists, community health navigators, health promotion advisors, and dieticians. We also provide Maori, Pacific, Asian, church, and school focused health services. ProCare teams work with practices, sharing ideas to improve quality.
Thriving Businesses
Delivering high quality health care depends on sustainable businesses. ProCare continues to provide practices with advice to improve their business performance. Owner's forums proved a valuable forum for sharing innovation, opportunities, and concerns. We allowed practices who reached their IPIF targets to receive Flexible Funding, i.e. 65-75% of the practice generated discretionary income.
Influential Network
Advocacy on behalf of our practices in the last 12 months has included presentations to three government ministers, and a growing presence in the media. We have focused on sustainable funding for our practices, both in correctly setting co-payments and advocating for improving capitation funding. We also co-authored the "Closing the Loop" report, advocating for improved community based quality mental health services.
Other milestones
Homecare Medical was awarded the contract to build and deliver New Zealand's first integrated, national telehealth service which went live 1 November 2015. Homecare Medical Ltd is jointly owned by ProCare Health Ltd and Pegasus Health (Charitable) Ltd.
Starting to populate the Clinical Intelligence System (CIS), a database of anonymised clinical information collected from our practices. This will allow us to study the health of our population at a deeper level than before, providing aggregated reports to important stakeholders, and more granular reports to our practices.
Remarkable progress was made toward implementing the corporate restructure which will see all general practitioner members as shareholders of ProCare. This is an exciting step which sees all members invested in our future.
In summary, it has been a busy, but also productive year for ProCare. I am grateful for the wise advice and direction from the ProCare Directors in leading such a successful organisation. Last year Dr Sue Clark resigned from the board, and we were very sorry to lose her input. We were also pleased to welcome Dr Craig King who was elected as her replacement at our last AGM.
Our staff, led by CEO Steve Boomert, continue to provide valuable support and advocacy, innovation and leadership. And to our practices, without you, ProCare is nothing. So the largest thanks goes to our practice teams, seeing patients every week.
Dr Harley Aish, Chair
ProCare Health Limited
Malo e lelei and greetings;
In a year where we've seen a growing number of stories about homelessness in Auckland and a spotlight put on child poverty, it's served as a reminder that the purpose of a PHO is to increase access and reduce inequities-to primary healthcare. During 2015/16 the ProCare Networks Limited Board focused on commissioning those programmes, systems and tools that would enable the Network to deliver quality healthcare to our communities at the right time, in the right way.
Two areas where we've made inroads for our at risk population is through an increase in immunisation rates for 8 month old babies to 95% , and cervical screening rates for high needs women – Maori, Pacific and Quintile 5, reducing the inequity gap by 2.5%.
Front of mind always for the PNL Board is how we can make a meaningful difference to people's health and wellbeing. For example, ProCare's Manakidz work and the Rapid Response clinics provided by some ProCare practices has contributed to a real and recognised reduction in Rheumatic Fever rates in South Auckland. Being present and making services accessible has also been a successful ingredient in the mental health and wellbeing in the 19,000 health contact interactions we have had with our young people, with the Enhanced School-based Health Services, providing access to onsite school based psychologists, doctors and nurses, being available to nearly 10,000 students in 11 decile 1-3 schools in Auckland.
And through developing smarter tools and systems, we are better at knowing our patient population. The Clinical Intelligence System has helped us identify where our at risk population live and provided richer data about patient groups. One pilot within a practice showed how 60% of their 'non-screened' patients, actually had data recorded that enabled them to be 'screened'. Not only did this provide the practice with greater efficiencies around their records, but gave a more complete and up to date picture of a large amount of patients. The smoking status / brief advice programme is another example of when provided with the right tools, practice teams can identify and then support their patients to give up smoking – this is going beyond screening, into helping pinpoint the appropriate intervention and as a result the network population of smokers reduced by over 8000 people in the last 12 months.
While treating patients is always going to be a key part of primary care, the PNL Board has also focused this year on programmes that will support and empower patients to self-manage. For the At Risk Individuals (ARI) programme in Counties/Manukau region, we know that there are more than 12,000 patients with long-term conditions now have goal-based care plans and 36.2% of patients that have now left the ARI programme and are considered to be confident self-managers, and are optimally managed.
Supporting and strengthening the wellness of our high needs communities is always paramount for the PNL Board and I'd like to acknowledge my board colleagues for their work throughout the year. I'd also like to thank Steve Boomert and the team at ProCare for their endless commitment to the needs of our patient population and network.
Tevita Funaki, Chair
ProCare Networks Limited

Understanding the impact we make
Practices tell us that having dedicated psychological services for their patients is one of ProCare's greatest offerings and points of difference. This was reiterated by an independent evaluation undertaken this year, which showed that GPs hold the service in high regard and see it as filling a significant gap in the mental health spectrum. It was pleasing to see excellent levels of patient/client satisfaction with average scores of 4.6 out of 5 from more than 1,000 clients surveyed. The evaluation also indicated that the packages of care are making a real difference, as Kessler scores showed a marked reduction in their distress levels – a positive impact given PPS is a service intended to support mild to moderate distress levels.
Performance & improvements
While the evaluation revealed a lot of positives for PPS, it also provided GP and patient insights into how we can improve and enhance our service. We're already making progress in some of those areas, such as improving access through practice-based psychologists, as well as working with the DHBs to ensure patients are appropriately triaged and there is a clear referral pathway for GPs encountering increasingly severe and complex cases.
Our outreach work has continued and increased this year in the support we provide to the Enhanced School-based Health Services. We now have psychologists based in 10 decile 1-3 schools in the ADHB region, which provided services for almost 10,000 pupils. Our participation in Triple P (Positive Parenting Programme) also saw us deliver more than 1,200 parenting interventions - 52% of parents or caregivers were Maori or Pacific.
National advocacy
Trying to 'close the loop' along those pathways and between service users, referrers and providers in the primary mental health and addictions space has been an initiative that PPS staff, and our colleagues from Midlands, Compass and Pegasus have gained great traction on this year. The vision of primary care-based mental health services discussed in Closing the Loop, would not only benefit ProCare patients, but across the country and health system as a whole. I commend the work undertaken by Johnny O'Connell who has spear-headed Closing the Loop and led discussions with the sector and the Ministry of Health. As the recently appointed Patient Services Manager, Johnny O'Connell is well-placed to take forward the strategic development and operations of both PPS and those complementary services that support practices' patients, such as self-management education.
Growing our capability
We've expanded our capability in identifying and supporting the range of social and cultural needs that can impact a person's mental and physical wellbeing, for example, strengthening our health psychology expertise. Using our Health Navigators we've been looking at access barriers to understand why some people, particularly high priority groups like Maori and Pacific, have higher rates of not attending scheduled sessions. We've improved access by extending hours across our sites in Manukau and Epsom, which has been well-received. We have been working with the NGO sector to see how we can extend PPS into the community by contracting their expertise and facilities. In Counties/Manukau we have increased our resources to help address the prevalence of mental health and addiction issues in low socio-economic areas in the south.
Looking ahead – model of care development
For the year ahead a big focus is on developing an evidence-based, fit-for-the-future clinical model to ensue we're delivering high quality outcomes with and for your patients. There will be several opportunities for GPs and practices to shape that model and we look forward to engaging on how our psychological services can better support you, your practice, your patients and their whanau.
Steve Boomert, Chair
ProCare Psychological Services Limited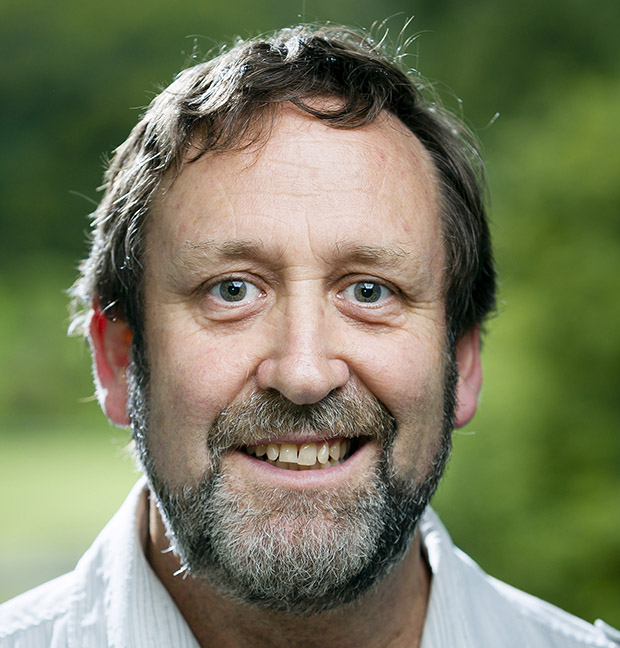 Clinical Assessments Ltd [CAL] shareholding is owned 2/3 by ProCare Health Ltd and 1/3 by East Health Ltd. CAL administers the Primary Options for Acute Care [POAC] service which provides responsive coordinated acute care in the community, with an aim to reduce acute demand on hospital services and allowing patient care to be managed closer to home. Funded by the three Metro Auckland DHBs, POAC offers a safe and effective alternative to a hospital presentation or admission. Clinical pathways and policies support consistent practice and drive greater safety and quality of care. There is a Clinical reference group and Clinical Director –to ensure excellent clinical governance of all aspects of the service. About 85% of POAC interventions will successfully and safely avoid the patient needing to go to hospital.
The annual target of Primary Options for Acute Care Services (POAC) referrals is 6,042 for Auckland DHB, 6,519 for Waitemata DHB and 12,320 for Counties Manukau Health. Overall, the total referrals received increased slightly compared with the same period in the previous year.
The average cost per referral remains consistent across WDHB and ADHB. CMDHB average cost was slightly higher this year. This can be attributed to the increase in the more complex nature of cases being managed, as well as the increase in requests for some more costly urgent investigations (CT, MRI) to assist in early discharge or to avoid referral to Emergency Department; and community based Iron Infusions. The Synergia led review of the POAC and Access to Diagnostics services and recommendations are still pending, as are DHB board level decisions around an expansion of the service – possibly to 12000 cases pa for the Waitemata area.
There are exciting moves towards expanding the coordination function of the service including 'Community Central' - whereby all referrals for community based services provided by Counties Manukau Health and their strategic partners are received, triaged and coordinated in conjunction with POAC staff.
Dr Neil Hefford, Chair
Clinical Assessments Limited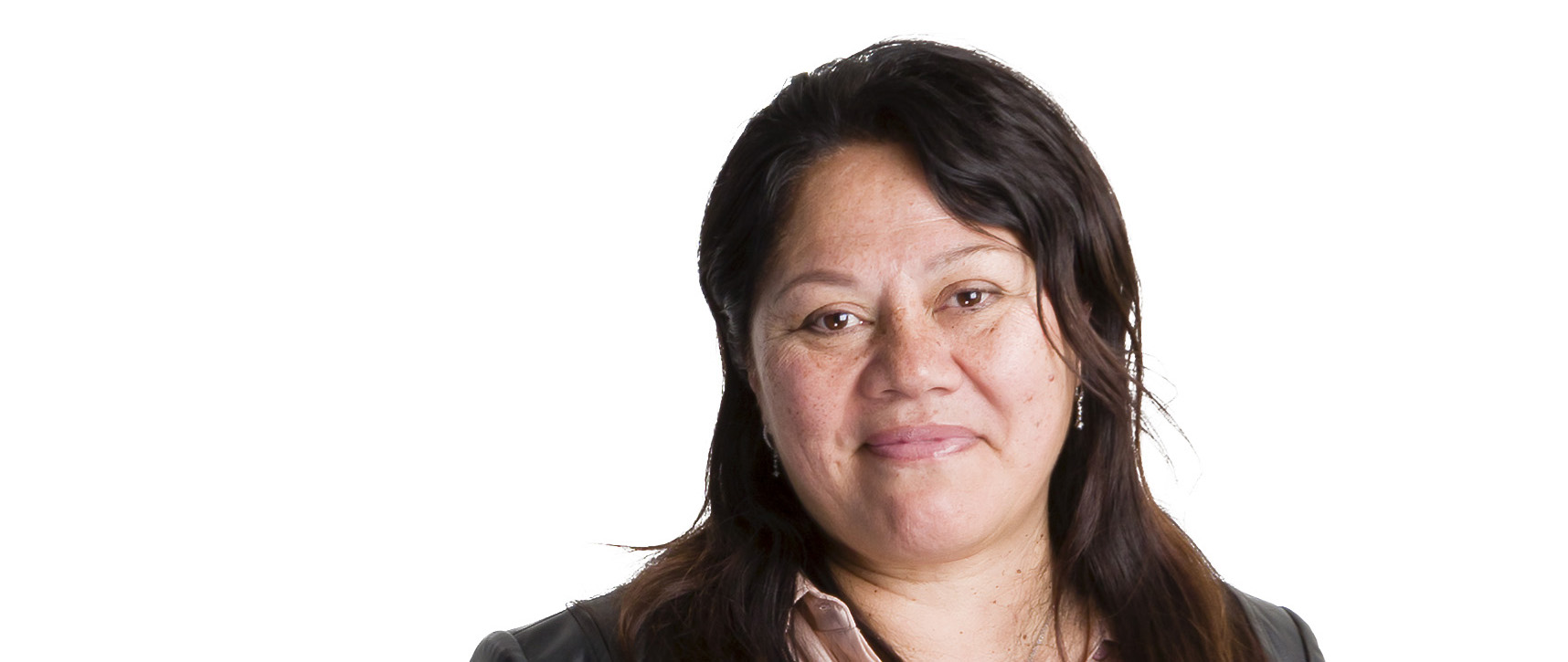 ProCare Charitable Foundation grants to six charities
The ProCare Charitable Foundation (the Foundation) was made possible through the generosity of General/Medical Practitioners (shareholding members) of the ProCare Provider network. As Chairman of the Foundation I am proud to be associated with such passionate healthcare professionals that are committed to reducing health inequalities in our Auckland communities.
In 2013 – 2014 shareholding members gifted to the Foundation over 90% of their shares enabling the Foundation to secure a strong capital base for the future. The Public Trust was appointed as the sole – Trustee to create independence for the Foundation and take care of the day to day strategic operations including the annual granting process. Craig Investment Partners were appointed as the Foundations investment managers.
The other Foundation board members include Tom Marshall who was the founding Chairman of Procare Health Limited (PHL) in 1993-2008, Trevor Janes and James Sclater who are along with me are independent board members of PHL.
We are appreciative of the support of the Public Trust and the customer service they provide to our grant applicants and recipients. There 'SmartyGrants' system completely automates the grant applications process and allows for efficient administration end to end.
I am able to report in our inaugural granting year of 2015 we received close to 40 applications and approved grants for six registered charities awarding combined funding of more than $250,000.
We were very impressed by the quality of all of the applications received which made the task of selection challenging. It also served to highlight how many registered charities there are in Auckland's health sector doing good works to reduce health inequalities, improve population health outcomes and improve through education the health and well-being of individuals and communities. The Foundations final grant decisions were based on an assessment of applicant's capacity to deliver and the expected outcomes of the project.
The six registered charities to benefit from the 2015 ProCare Charitable Foundation funding allocation were:
Anxiety New Zealand: community education programme for Maori and Pacific in lower socio-economic areas
Stroke Foundation NZ: Pacific Stroke Prevention Programme
Starship Foundation: health promotion resources to improve skin health and infections for children living in deprived areas
Well Foundation: mobile health clinic to deliver services to children at risk in Rodney and Waitakere
Children's Autism Foundation: direct services and programmes for families of autistic children living in hardship
Men's Health Trust: education programme and resources for men's health.
The new financial year will see the second round of grants by the Foundation to build on its inaugural year success. We will also look at ways to grow our donations to further build our capital base which will serve to increase annual grants in years and years to follow.
To the shareholders of PHL a huge thank you for your contribution to date – we trust you are as pleased with the results as we are and of course we welcome any further shares and/or financial contributions you may wish to make.
June McCabe, Chair
ProCare Charitable Foundation